The Handbook launch, which took place last Friday at Brookhouse Mill, hosted by the Denbigh and Clwyd Angling Club, one of the founder member clubs with the formalities being in hands of Mr Mark Isherwood AM, a long standing supporter of the Campaign and to whom we are most grateful.
The Handbook Cover
Mr Mark Isherwood presenting the first copy of the Handbook to Mr Ian Roberts on behalf of the Campaign.
Some of those present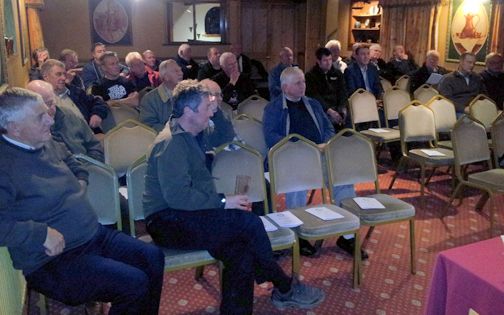 If any clubs wish to have a copy of the Handbook as a word document, which they can edit for their own river, email 1highplains@gmail.com and we will be pleased to forward you a copy.